President's Report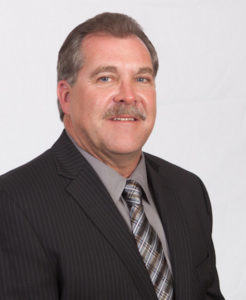 IT'S SUMMERTIME IN THE ROCKIES!
The Rocky Mountain Chapter of the 7×24 Exchange is expanding its membership and outreach. In keeping with our strategic goal of "increasing end-user participation and creating a diverse membership through many different demographics," we have established a Twitter account and Facebook page in order to increase our outreach and communicate with our membership through social media channels.
I invite everyone to follow us on Twitter at https://twitter.com/7x24Rocky_Mtn and Facebook at https://www.facebook.com/7x24RockyMtn.
We will be providing information about upcoming events along with communicating interesting news and information associated with the end-to-end reliability of mission critical infrastructure to our followers.
Our Spring program was a big success! Thank you to all in attendance. We look forward to seeing you at our Fall program. More details to come.
Rob McClary, President
PROGRAMS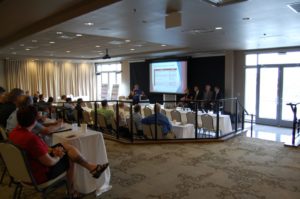 CYBER & CRITICAL INFRASTRUCTURE SECURITY
7×24 Exchange Spring Program – June 18, 2015
The 2015 7×24 Exchange Spring Program was dedicated to understanding the threats to cyber security in the modern world through a panelist discussion. Jory Maes (Colorado Infrastructure Protection), Joseph O'Keefe (Colorado District-Protective Security Advisor), Steve Beaty (University Corporation for Atmospheric Research), and Scott Schons (Federal Bureau of Investigation) offered educated and unique perspectives on questions prompted by attendees of the event. Discussion flowed from where cyber-attacks come from, to the modern hacktivist, to preventative measures individuals and businesses can implement. Additionally, conversations regarding future internet regulations and next generation research were had to better predict how to stay ahead of a security breach. Lastly, conclusions were made about technological vulnerabilities and staying engaged with the government (DHS/FBI) as a resource to open communication among many private sector industries. Overall, the event provided extensive insight on "fighting an unknown opponent," and the next step in cyber and infrastructure security as the world's technology continues to develop.