President's Report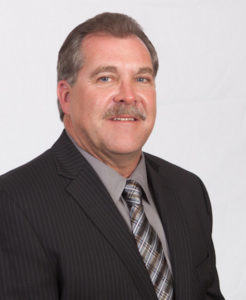 WHAT A GREAT YEAR 2015 TURNED OUT TO BE FOR THE 7×24 EXCHANGE ROCKY MOUNTAIN CHAPTER!
We started out 2015 by having our Board of Directors develop and document a Strategic Plan in order to guide and focus our efforts over the next few years with specific strategic goals that we will continuously work towards accomplishing.
I would invite all our 7×24 RMC members to review the 7X24 Exchange Rocky Mountain Chapter's Strategic Plan which can be found on our website at https://7x24rmc.org/about/. In 2015, 7×24 RMC continued to expand in both membership and sponsorship increasing the Chapter's presence and service to the Rocky Mountain region!
Our programming committee accomplished three tremendous programs during 2015 that included:
A program featuring a presentation and discussion on Smart Grid
A program featuring a distinguished panel discussion on Cyber Security and Mission Critical Infrastructure
A program featuring a presentation and discussion on efficiency in the data center along with a presentation on modular data center design and a tour of RK's prefabrication facility
Additionally, we made great strides towards enhancing our communication with members and the community by increasing our social media presence.
We ended the year with our annual Fall Social at TOP GOLF which was truly an extra special and fun experience for our all our members who attended!
All the programs and events yielded great attendance and promoted a wealth of knowledge exchange and networking throughout our membership.
What is ahead for us in 2016?
We will continue to put forth educational programs and collaborative events that enrich and promote the growth and health of Mission Critical Infrastructure industries.
We will be actively working on funding a Scholarship Program for the future.
We will be enhancing our website, brand and social media channels to enable improved communication and the dissemination of good and relevant information for our members.
Lastly, I would like to acknowledge the hard work and effort of our Board of Directors, Committees, Membership and the support of our Sponsors that make this a top-notch organization that continues to strive to make a positive impact on Mission Critical industries and the communities of which they serve.
Rob McClary, President
P.S. I invite everyone to follow us on twitter at https://twitter.com/7x24Rocky_Mtn and on Facebook at https://www.facebook.com/7x24RockyMtn.
PROGRAMS
June 17, 2016
Spring/Summer Program – Uptime Institute, Denver
September 16, 2016
Disney – "Technologies – How they Operate" at DU, DU Campus
TBD
Annual Social
November 11, 2016
TBD