President's Report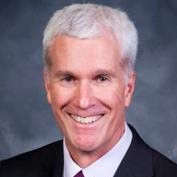 THE ACCIDENTAL PRESIDENT
Greetings Everyone,
It is with great humility I am taking the reigns as the 'Accidental' President of the 7×24 Exchange Rocky Mountain Chapter. And you thought this was going to be a Washington D.C. political rant…gotcha!
I am 'accidental' because our former leader, Rob McLary, decided to step down at the end of last year. Rather than riding on the coattails of all the improvements he helped implement to the Rocky Mountain Chapter, he felt it was best to pass the baton due to some upcoming heavy workloads in front of him. Rob made many improvements which were core to becoming a great organization, cheerfully run by volunteers no less.
About Mr. Accidental: I've been involved with 7×24 for over 15 years, starting with the Atlanta Chapter during my tenure as lead Management for the Facilities department in Alpharetta Georgia with United Parcel Service, my former company where I spent almost 29 years. While there, I was on the 7×24 Board and helped with Programming for Chapter Meetings. Those of us who've been around data centers for 15+ years always enjoy fresh program material, which is what I was always searching for. I especially like to look beyond our own industry and into others for the Best Practices we can learn from. We're doing this at our next meeting on Thursday March 23rd, where we'll be hosting an author of three books on fatal wildfires, one of which, Storm King Mountain, took place here in Colorado. I joined the Rocky Mountain Board of Directors 2 ½ years ago when we moved back home.
On the personal side, my wife of 30+ years and I are both Colorado Natives, married in Indian Hills, Colorado, way back in 1986. We moved to Alpharetta, Georgia, in 1999 when I was transferred with UPS, and happily back to the Denver area in 2014. Although we had a good life in Georgia, there's just no place like home, especially being back with our extended family. We feel like we're the luckiest and proudest parents in the world of two grown children. Happily, they both followed us back to Denver along with their spouses. We have no grandbabies yet, but our fingers are crossed.
I'm lucky to step into this role with a GREAT team of volunteers that always finds a way to make it happen and make it fun. Our focus will be providing WHAT YOU WANT. We know your time is valuable and if you're going to make the investment in attending our meetings, it'd better be worth it. If we delight you with good programming, we'll grow this into one of the premier Chapters in the U.S.
A big shout out to our Titanium and Platinum Sponsors as they are great companies that support the 7×24 RMC along with other businesses and the community in the Rocky Mountain region!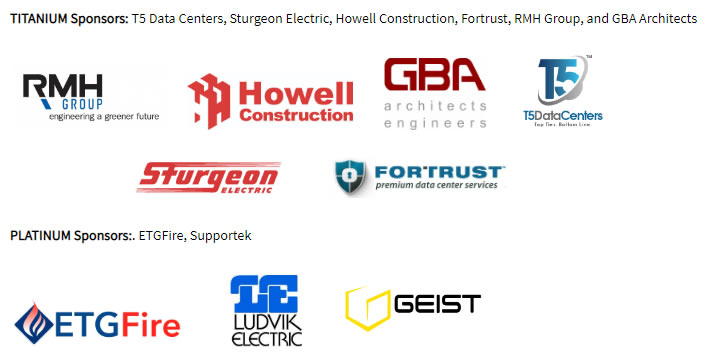 I would also like to acknowledge the hard work and effort of our Board of Directors, Committees, Membership and the support of all our Sponsors that make this a top-notch organization that continues to strive to make a positive impact on mission critical industries and the communities of which they serve.
In my next letter, I'll further map out my vision for our Chapter. I hope you'll come along for the ride.
Joe Parrino
(a.k.a. 'Mr. Accidental')
P.S. I invite everyone to follow us on twitter at https://twitter.com/7x24Rocky_Mtn and on Facebook at https://www.facebook.com/7x24RockyMtn.
PROGRAMS
Save the date for May 19, 2017 from 8AM to 11AM. The location will be announced.
We will cover some of the latest technology for UPS systems, rotary UPS, and recent improvements in battery technology.
There will be table displays with up-to-date vendor information on backup power and distribution systems.
End users, members, and students can attend for free. Vendors, consultants and non-member mission critical industry professionals will have a $40 entry fee.
Table displays will be $250 each. Vendors interested in reserving a table display are urged to contact Max Billington, Executive Director of the RMC 7X24 via email at . Tables will be assigned on a first come, first served basis. Vendors will receive four passes for the event with the price of the table.
Please reserve the date for this very timely and interesting event! We look forward to seeing you!