President's Report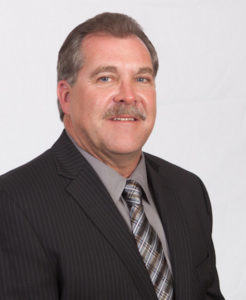 IT'S FALL IN THE ROCKIES…OR AT LEAST IT'S SUPPOSED TO BE.
The 7×24 Rocky Mountain Chapter's Fall Social is coming soon – November 6th. It is being held at Topgolf; a premier entertainment and event venue in Centennial. I hope to see all of you there. This should be a fun and entertaining event.
The Fall Program, held at RK Mechanical, was a big success with a lot of great information and dialogue. Thank you to all that attended.
I invite everyone to follow us on Twitter at: https://twitter.com/7x24Rocky_Mtn and Facebook at: https://www.facebook.com/7x24RockyMtn.
Rob McClary, President
PROGRAMS

FALL PROGRAM
RK Mechanical's Manufacturing Facility
The 7×24 Exchange Rocky Mountain Chapter held our Fall Program on Friday October 9, 2015 at RK Mechanical's Manufacturing Facility in Henderson, Colorado. The Fall Program included a discussion on Centercore technology, which was presented by Ron Vokoun of RK Mechanical. Centercore is the first and only data center solution that truly enables a strategically connected enterprise. From conception through commissioning, Centercore is engineered to provide a common-ground structure that simultaneously addresses the requirements, challenges, and time horizons of various groups within your organization. We also had a presentation on energy efficiency as it relates to data center energy efficiency that was presented by Scot Heath of Enabled Energy. Our program concluded with a tour of the RK Mechanical manufacturing facility in which we took a look at their operations and efficiencies in constructing their mechanical products.
Our Fall Program was attended very strongly and was a great success for the 7×24 Exchange Rocky Mountain Chapter. We look forward to continuing our educational programs with the upcoming 2016 year. Thanks again to all the 7×24 members that helped make this program a great success.
CALENDAR OF EVENTS
FALL SOCIAL
This year's Fall Social will be held at Topgolf on November 6th from 7:00 p.m. to 10:00 p.m. This new attraction to Denver will be a fun way to celebrate this year's accomplishments. We look forward to seeing everyone there.
Location: 10601 E. Easter Avenue, Centennial, CO 80112