President's Report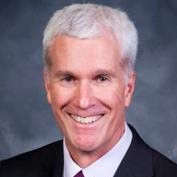 GREETINGS EVERYONE
Programming Year-To-Date – A great year 2017 has been thus far. Attendance at our two events has increased significantly.
In March, we hosted author John Maclean, who has written three books on fatal wildland fires. John lectured on the causes of human failures that occur while fighting these fires…some of which are organizational, procedural, and lack of training. We then had an End-User Panel Discussion relating these situations to our own Data Center operations. Despite my lame attempt at some stand-up comedy (the venue was at the Comedy Works-DTC), we received very high marks for this Chapter Meeting. We'll continue to explore learning opportunities from other non-data center industries.
In May, we held a Trade Show for UPS and Battery Technologies at Pinehurst Country Club. Several different manufacturer reps were given 10 minutes to educate us on their products. This was followed by a 5-minute Q&A session. New products from Liebert (Vertiv), Eaton, Mitsubishi, Toshiba, and DRUPS were presented, as well as those sometimes controversial Lithium Ion Batteries used in a UPS application.
(See Program photos in Event Media.)
Giving Back to our Data Center Community: Our Scholarship Program – In 2016, the 7×24 Exchange Rocky Mountain Chapter awarded two (2) Scholarships, valued at $1,000 each, to two deserving engineering students whose goal is to work in our Mission Critical industry. This year, the applications are due on June 16th, so if you know an engineering student who would like to apply, please send them to our website http://7x24exchangerm.org/2017_Scholarships. The application process itself is easy. We will award it to two students at the upcoming Golf Tournament in August. This is our way of giving back to you, our members.
Golf Tournament – Our 2nd Annual Golf Tournament will be held at Fox Hollow in Lakewood on Thursday, August 24th. We will host 31 foursomes and playing the two premier courses: The Meadows and The Canyons. If the slots fill up quickly (which we expect it will), then the third course, The Links, will be opened up for us.
We are formatting this as our Annual Social Event, so there is no cost for our existing Members/Sponsors. However, we are looking for approximately $10,000 in sponsorships to help cover close to half of the cost. Also, several different sponsorship levels are available. Please go to http://7x24rmc.org to learn more or contact one of our Board Members directly.
Fox Hollow is a highly regarded municipal course with beautiful views of the Front Range and challenging holes. We look forward to seeing you there.
Looking Forward and Giving Thanks – My goal is to continue to build this Chapter's Membership, especially the End-Users. This means seeking out programming to attract them as our targeted audience. If there's a topic you'd like to hear about, let any one of us know and we'll make our best effort to make it happen, even if we have to fly someone in from out of state. Quality Programming is Job #1…period.
#1 Thanks Goes To Our Sponsors. We enjoy good food, nice venues, and Golf Tournaments, at little or no cost to our Membership. If you are in need of a product or consultation, please look to our local Sponsors first to help you solve your problems.
#2 Thanks Goes To Our Membership. Without y'all, this Chapter doesn't happen. Bring us your critical feedback to make us better. I appreciate positive feedback, but love formative feedback a lot more. We must continue to serve you, and we need your input to continue to enhance your experience. I want us to be stronger and more connected as a data center community all along the Front Range.
#3 Thanks Goes To Our Board Members. They work tirelessly behind the scenes to put all this together. They are driven to make our membership experience the best it possibly can be. They are, quite simply, awesome!
A big shout out to our Titanium and Platinum Sponsors as they are great companies that support the 7×24 RMC along with other businesses and the community in the Rocky Mountain region!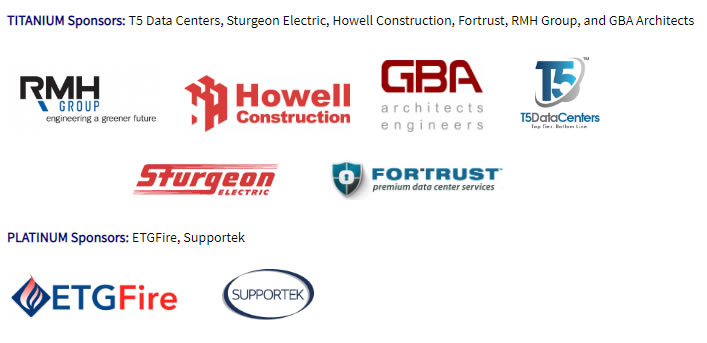 I would also like to acknowledge the hard work and effort of our Board of Directors, Committees, Membership and the support of all our Sponsors that make this a top-notch organization that continues to strive to make a positive impact on mission critical industries and the communities of which they serve.
Joe Parrino
President
P.S. I invite everyone to follow us on twitter at https://twitter.com/7x24Rocky_Mtn and on Facebook at https://www.facebook.com/7x24RockyMtn.
CALENDAR OF EVENTS
2017 GOLF TOURNAMENT
Save the Date: August 24, 2017 from 8AM to 2PM – Fox Hollow Golf Course. Visit UPCOMING EVENTS on the Home Page for details.