President's Report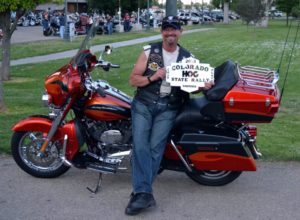 At the end of 2013, I announced to the Rocky Mountain Chapter board members that 2014 would be my last year. Since then, I have been doing a bit of reflecting on the chapter. I have thought about how far it has come and where it is going. One of the things I thought about is our meeting places. We started at what is now the CenturyLink Mineral building with box lunches. We moved to the Discovery building in Boulder, which was a bit of a challenge for some drive wise, but the facility was absolutely gorgeous and we changed the programs to breakfast meetings. When the Discovery building was no longer an option I knew I wanted to keep our breakfast meetings, and because of our generous sponsors, we were able to move into hotel conference rooms and have a breakfast buffet.
The Rocky Mountain Chapter board members have done a superb job of putting together high quality, educational programs for the membership and guests each year. Being the president of this chapter has truly been a pleasure. There is no way I could or would have done it for this long if it hadn't been. Everyone from the board members to the membership has been great to work with over the years. So, Bob, if everything is so great and wonderful why not keep going? That's a very good question. I am glad you asked.
Building management has been my life for over 40 years; all of it connected somehow with critical facilities. As I am getting a bit older I have conducted an audit of my priorities and passions. Yes I am still in property management and in a critical facility; but outside of what gets me my paycheck, I have decided to dedicate my time to something both my wife, Donna, and I are very passionate about… our Harleys. Currently, we are board members of the original Harley Owners Group (HOG) Denver Chapter, which is sponsored by the largest and busiest dealership in Denver. So the bottom line is, I have realigned my priorities and am following my passion.
This year's Fall Social is my last blast as your president and I am truly looking forward to a great evening of celebration, merriment and fun. As I said earlier it has been a pleasure and a real honor to be your president of the 7×24 Exchange Rocky Mountain Chapter. – Bob Maas, President
PROGRAMS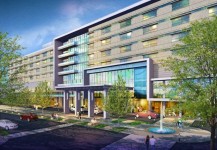 On September 9, 2014….
Kevin Deitsch, MBA – Director of Facilities at Exempla Saint Joseph Hospital will be presenting a history of an epic undertaking at Saint Joseph Hospital to replace nearly the entire facility. Much like open heart surgery, many major events have taken place all while "keeping the patient alive." Kevin has been heavily involved and will bring a unique perspective to a very large scale project of $623 Million filled with challenges such as, property procurement, demolition, permitting, contractor management, commissioning, etc.
Fall Social on November 7, 2014….Save the Date!
Don't miss out on the Fall Social! This year is going to be bigger and better. While overlooking the Denver nightly skyline, you can look forward to a great event of cocktails and socializing, along with a fantastic meal with entertainment! Jolly Demis, Comedian will be our entertainment for the evening. Registration announcements will be coming soon!
CHAPTER UPDATES
To better serve our valued Member/Sponsors the 7×24 Exchange is moving to a January – December billing cycle. This new calendar year format will eliminate the confusion of our current twelve-month cycle that spans between two years. It will make it easier for both, our organization and yours, to plan and budget each year.
For returning Member/Sponsors we will send out an invoice the first week of October. Invoices will be required to be paid in full by January 31st. This will allow us to get your advertising in place for all events in the calendar year. Because there is a large number of Member/Sponsors whose annual membership ends in the last half of 2014, we have agreed to forgive those last few months and start fresh in January 2015.
Thank you so much for being such great Members/Sponsors of our organization. We look forward to many years of great programming and your outstanding support. If you have any questions or concerns please feel free to e-mail Troy Hetes at .
WELCOME NEW MEMBERS