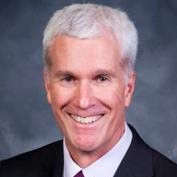 Joe Parrino
T5 Data Centers
President 7×24 Exchange,
Rocky Mountain Chapter
CLOSING OUT 2017, LOOKING FORWARD TO 2018
End-Users – We Want YOU!
My sole focus as President of this Chapter will be to attract even more End-Users. I've got a great Board of Directors standing behind me, including two new End-User Board Members Jasen Boyington and Jim Bearce. Jasen runs the National Center for Atmospheric Research Data Center in Boulder, and Jim is a Technical expert for Walmart Data Centers in Colorado Springs.
What's our strategy for getting more End-Users involved with our 7×24 Chapter?
Quality, Relevant Programming, and Comfortable Learning Environments
We will continue to study failure avoidance and risk management. Not only in our own data center industry, but in others: NASA, our U.S. Military, the Airlines, Hospitals, Utilities, etc. We all have the same goal…flawless delivery of our product and our services, whether they be via uptime and availability, or the safety of our people and the public.
Some of the questions we'll explore:
How do we learn from bad decision making?
What are our common organizational issues that lead to avoidable failures?
How can we better train our people?
What can we do to improve our procedures?
We will be good stewards of the environment. We can reduce energy consumption with smart decisions, and many times, with little or no investment, and we can do it without creating any real risk. Let's share our success stories about how we reduced CO2 emissions. Then, let's cheer each other on.
We will maintain contact with other 7×24 Exchange Chapters for their top-rated presenters. This is how we heard about author John Maclean (Elements of Disaster – March 23rd) and Vali Sorrel (What is the True Cost of Water Consumption in Your Data Center? – September 29th). Both programs were highly rated by our audience.
We will ensure a comfortable learning, and we will avoid a commercialized experience. End-Users, we will do our best to ensure that your investment of time is worth your while. Our aim is to give you two or three takeaways to enable you to make your operation better. We will create an environment where you can meet other end-users, vendors and sponsors and learn about new products and services, without feeling overwhelmed or pressured.
Giving Back to our Data Center Community: Our Scholarship Program
At our 2017 Golf Tournament on August 24th, we awarded a $1,000 Scholarship to Bill Ciccone, a EE student with a specialization in Power Systems Engineering at the Colorado School of Mines.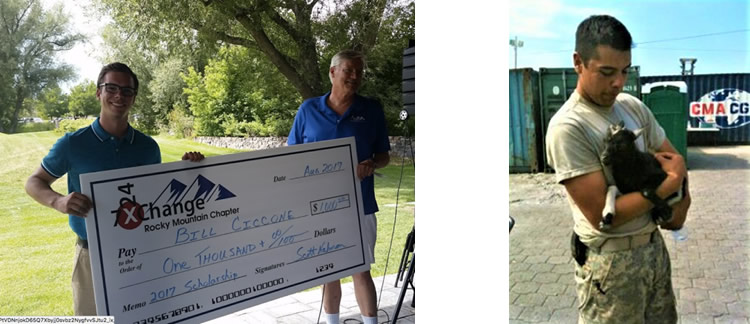 At our Educational Program on September 29th, we awarded a second Scholarship to Javier Sujo, a EET student at Metropolitan State University of Denver, also with a Power Systems Engineering emphasis. Javier is a seven year veteran of the U.S. Army.
We will continue to award Scholarships in 2018, and also become a resource for students seeking Internships
We hope to develop partnerships with all of our Front Range educational institutions to create more Faculty and Student awareness of the well-paying career opportunities that are available in our mission critical industry. We will also partner with our local business community to become a conduit for Internships for those up-and-coming students looking to gain hands-on experience.
2018…More Exciting Happenings
2018 Kickoff Meeting:
Thursday March 22, 2018, 11:30 AM
Peter Panfil, VP Global Power and GM of Vertiv
Location: Springhill Suites – Auraria Campus
Spring Meeting – Data Center Tour:
Friday May 11, 2018
David Gallaher – NASA
Location: NOAA/NIST Campus – Boulder
Golf Tournament:
Thursday August 23, 2018
Location: Fox Hollow Golf Course
Fall Meeting – Data Center Tour:
Friday September 28, 2018
Location: NCAR Supercomputing Center – Cheyenne WY
Finally…THANK YOU to our great Sponsors
Without you, the events of this Chapter don't happen. Your support enables our Denver and Front Range data center and mission critical community to be closer and more connected. We will always be good stewards of your sponsorships. We will provide you an advertising platform on our website, and on occasion, within our Educational Programs. On behalf of the 7×24 Exchange Rocky Mountain Chapter, I can't thank you enough.
With the start of 2018, it is the time to renew our sponsorships. Sponsorships are critical to the success of the 7×24 Exchange Rocky Mountain Chapter. Sponsoring the Rocky Mountain Chapter of the 7X24Exchange is a great way to receive exclusive benefits during each event as well as special recognition throughout the year to boost your organization's brand and product and service awareness.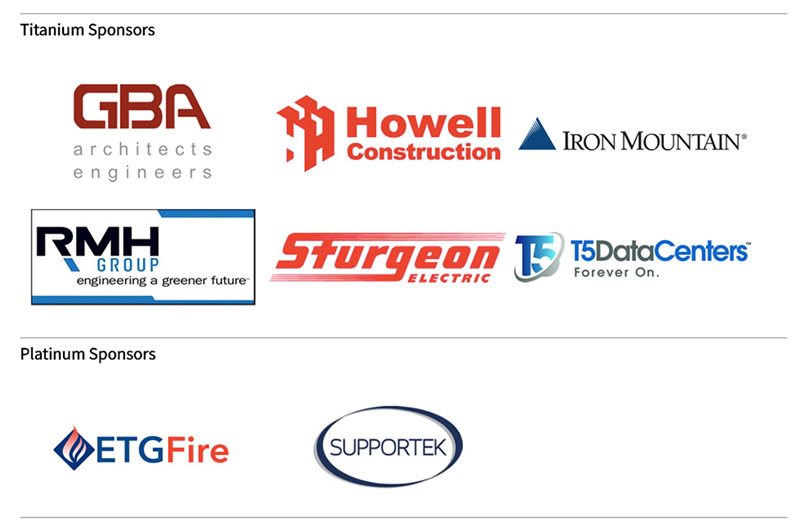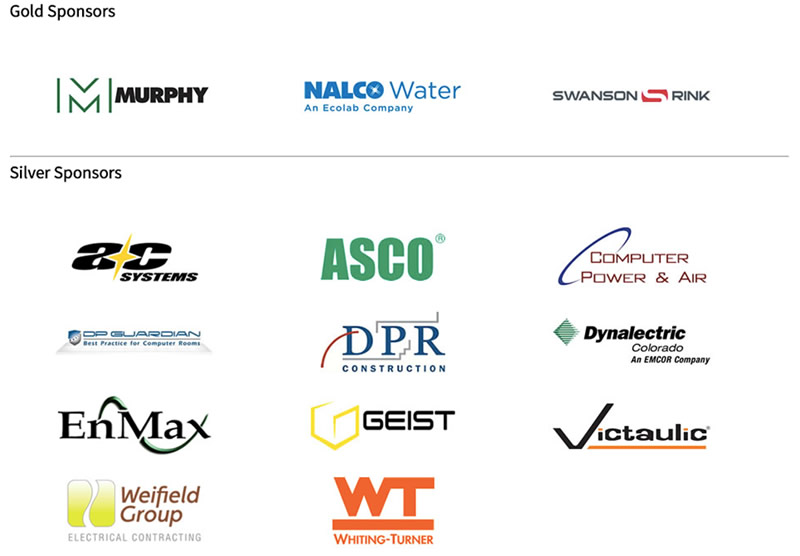 Warmest Regards,