Summer Program 2021
Thursday, June 10, 2021
3:00 pm - 6:00 pm
Stories on Firefighting in the Data Center:
Don't Get Burned!
*STATE AND LOCAL COVID GUIDELINES WILL BE IN EFFECT TO REDUCE THE SPREAD OF THE VIRUS*
Free for End Users, Students, and Sponsors (limited seats per level)
$75 Each for Additional Sponsor Seats and Non-Members
Agenda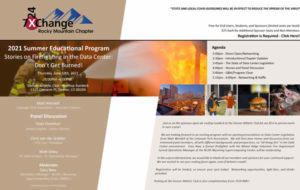 3:00pm – Doors Open/Networking
3:30pm – Introductions/Chapter Updates
3:45pm – The State of Data Center Legislation
4:00pm – Stories and Panel Discussion
5:00pm – Q&A/Program Close
5:15pm – 6:00pm – Networking & Raffle
Join us on the spacious open-air rooftop sundeck at the Denver Athletic Club for our first in-person event in over a year!
We are looking forward to an exciting program with an opening presentation on Data Center Legislation from Matt Wendell of the Colorado Tech Association. We will then hear stories and discussion from our esteemed panel members, all with different backgrounds and perspectives, on "all things fire" in the Data Center environment. Gary New, a former firefighter with the Wheat Ridge Volunteer Fire Department turned Operations Manager at the NCAR-Wyoming Supercomputing Center, will be moderating.
In this unprecedented year, we would like to thank all our members and sponsors for your continued support. We are excited to see your smiling faces again, even if behind a mask!
Registration will be limited, so ensure your spot today! Networking opportunities, light fare, and drinks
provided.
Parking at the Denver Athletic Club is also complimentary from 7X24 RMC!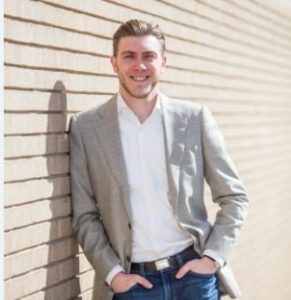 Matt Wendel
VP, Public Affairs & Communications
Colorado Technology Association, and,
Executive Director of the CTA Foundation
---
Matt leads public policy, communications, and workforce development efforts for CTA. He works with CTA members to help them engage civically and connect with leaders and decision-makers to better support and advance Colorado's tech industry. He previously held senior positions in the Speaker's Office of the Colorado House of Representatives where he worked on issues including economic development and technology and is a graduate of Concordia College.
Panel Discussion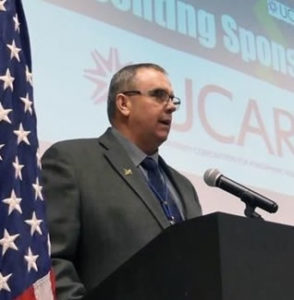 Moderator
Gary New
Operations Manager
National Center for Atmospheric Research / Wyoming Supercomputing Center (NWSC)
---
Gary New is the Operations Manager of the NCAR / Wyoming Supercomputing Center (NWSC) in Cheyenne Wyoming. The NWSC is the flagship facility of the Computational & Information Systems Lab (CISL) at the National Center for Atmospheric Research. Gary has over 40 years experience in all facets of mission critical facilities, specifically healthcare and IT and has been employed at NCAR for 20 years. Gary was the Assistant Project Engineer for the NWSC design and construction effort; continuing on to NWSC Operations Manager.
Key areas of Gary's career
17 years experience in Volunteer Fire / Rescue ranging from firefighter / EMT, to Deputy Chief
Served as Executive Vice President – Board of Directors – 7×24 Exchange – Rocky Mountain Chapter, a national organization for mission critical facility managers
20 years experience representing NCAR at the technical supercomputing conference – SC Conference Series – Infrastructure / Electric Chair.
Gary is in his second two year term on the Wyoming Workforce Development Council – appointed by the Governor of Wyoming.
He is a member of the Board of Directors for Cheyenne Regional Medical Center Foundation
E. Warren Air Force Base Communications Squadron Honorary Commander
Certifications
Master Electrician – State of Colorado
Master Electrician – State of Wyoming
NCCCO Certified Crane Operator
Associate Certification – Data Center Facility Management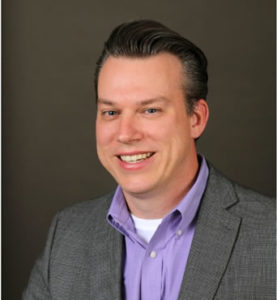 Panelist
Sean S. Donohue, PE, P. Eng, FSFPE
Senior Director, Mountain Central
Jensen Hughes
---
Sean is a registered fire protection engineer with experience working primarily in the western U.S. and Canada. Throughout his career, he has been involved with the application, interpretation and enforcement of building and fire codes and standards including primarily those published by the International Code Council (ICC), the National Fire Protection Association (NFPA) and the Society of Fire Protection Engineers (SFPE). Mr. Donohue has worked closely with architects, engineers, contractors, attorneys and property owners to ensure public safety and code compliance for a wide range of building construction projects focusing primarily on commercial development. Notable sectors include government, healthcare, industrial, hospitality and large assembly. His experience includes a comprehensive understanding of the requirements of design and installation of fire protection systems including suppression, detection and alarm, and smoke control, as well as passive fire protection systems, hazardous materials, and building code/life safety design.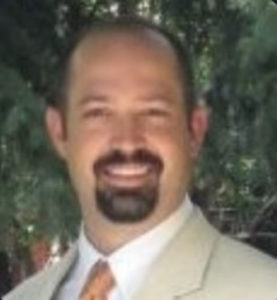 Panelist
Chris Vanderstokker
President
ETG Fire

---
27+ years of experience in the special hazards fire protection industry having served roles including companywide operation oversight, special hazard system design, sales, operations management, project management, and technician duties. Serving in the role of President of ETG FIRE, INC. – a special hazards fire protection design and installation contractor with 8 offices in the western United States and based in Denver, CO. The ETG FIRE, INC. team which has performed design and installation projects in 30 states and 5 foreign countries. System types provided include FM-200 (FE-227), FE-25 (ECARO), FE-13, Argonite, Pro-Inert (IG-541), Inergen, NOVEC 1230 (FK-5), Halon, Carbon Dioxide (CO2), Watermist, Pre-Action, Fire Alarm, etc. Our team has provided special hazards fire systems for various facility types including telecommunications, data centers, clean rooms, hangars, industrial facilities, production facilities, and admin facilities. ETG FIRE, INC. serves a diverse range of customers and holds master agreements with Verizon, Sprint, T-Mobile, and others.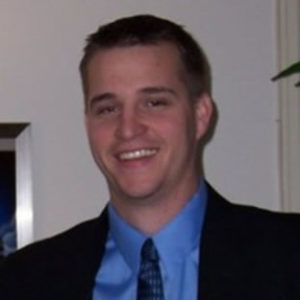 Panelist
Matt Wiley
Sr. Operations Manager
H5 Data Centers
---
Proud husband, father, and native Coloradoan with a diverse working background in engineering, facilities, and projects. Experience with Navy Nuclear program, IBM data centers, and currently Senior Operations Manager at H5 Data Centers.
Registration