Fall Program 2018
Friday, September 28, 2018
8:30 am - 3:30 pm
NCAR-Wyoming Supercomputing Center
On behalf of the 7×24 Exchange Rocky Mountain Chapter we invite you to attend our next program at the NCAR-Wyoming Supercomputing Center, which is managed by 7×24 Rocky Mountain's Executive Vice President emeritus, Gary New.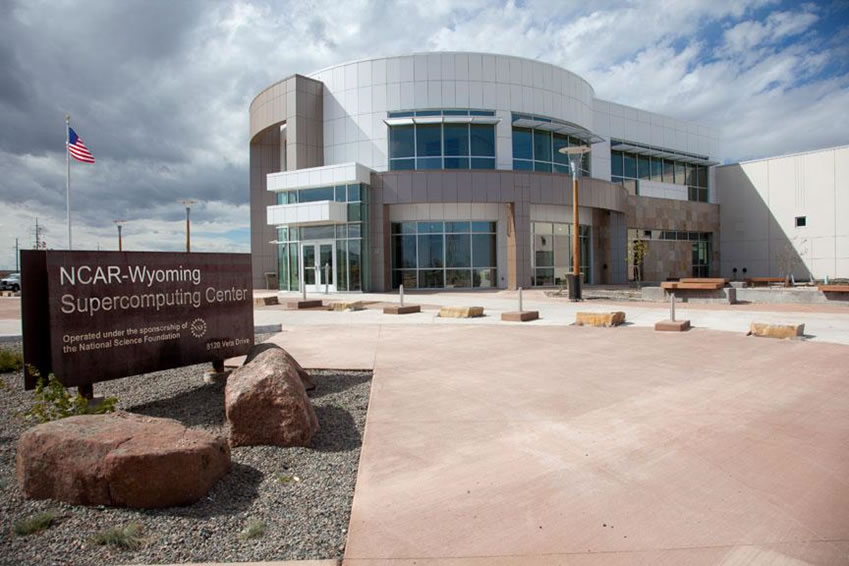 The NCAR – Wyoming Supercomputing Center is a world class center for high performance scientific computing in the atmospheric and related sciences. Consistent with its mission, the facility is a leader in energy efficiency, incorporating the newest and most efficient designs and technologies available. The center provides new space to enable the advancement of scientific knowledge, education, and service through high-performance computing.
The scientific mission of the NWSC is to help scientists better understand our planet, and how human activities are affecting it. This mission inspires the guiding principle at the heart of the center's design: to maximize the benefits of this facility to society, while minimizing its environmental impact.
That principle meant creating a facility that would use energy and water resources efficiently, be adaptable to new technologies, make use of sustainable and recycled materials and reduce or eliminate waste both during construction and during operations.
The result is the facility you see described in these pages. During its construction, more than 70% of construction waste was diverted from landfills and used for recycling, and the building itself is made with over 510 tons of recycled concrete, 60 tons of recycled wood and 26 tons of recycled metal.
Combined with water savings of up to six million gallons per year, super efficient office space and the use of renewable wind energy, the design and construction of the NWSC has earned it the U.S. Green Building Council's LEED Gold certification.
The NWSC is operated by NCAR's Computational and Information Systems Laboratory under sponsorship of the National Science Foundation.
Safety & Security Information
Closed toed shoes are required on the tour. No sandals, high heels, or flip flops please.
No food/drink or bags will be permitted on the tour.
Minimum age requirement is 14 years.
Proof of citizenship will NOT be required.
Attendee names, professional organization, contact numbers, and email addresses will be collected and disclosed to NWSC administration and security staff upon registration confirmation.
To expedite entry to the facility attendees must register at least one week in advance.
NWSC Staff: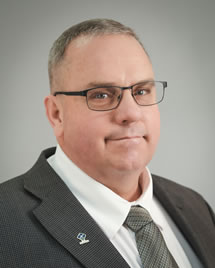 Gary New

Gary New is the Operations Manager of the NCAR / Wyoming Supercomputing Center, in Cheyenne Wyoming. Gary has been with NCAR for 18 years. Before coming to NCAR in 2000, Gary worked in the Hospital / Healthcare facilities maintenance field for 19 ½ years beginning as an Electrician and rising to Building Services Supervisor encompassing all trades.
Gary's job responsibility for NCAR began with Facilities Engineer; on to Assistant Section Head of ESS at the Mesa Lab in Boulder continuing to Assistant Project Engineer for the NWSC construction effort culminating post construction as Operations Manager of the NWSC. Gary is a licensed Master Electrician in both Colorado and Wyoming. Gary represents NCAR on the Supercomputing (SC) Conference Series Committee for the last 17 years, the conference is held in a different city each year. His official title on the committee is Infrastructure – Electric Chair (no kidding).
Gary is retired from many years in the Volunteer Fire / EMS field. His highest rank in the Fire Service was Deputy Chief.
Gary has served on the 7×24 Exchange – Rocky Mountain Chapter Board of Directors – Executive Vice President emeritus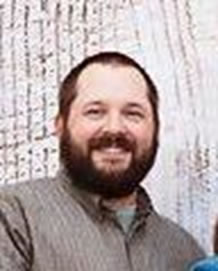 Michael Kercher
Michael Kercher, Plant Manager for the NCAR-Wyoming Supercomputing Center (NWSC). He is a master electrician in the state of Wyoming with an extensive background in building automation systems and building efficiencies. His role at the NWSC includes managing the 24×7 facility team as well as planning and implementing facility maintenance, expansions, and modifications. Michael started working at the NWSC during the construction of the facility in 2011, assisting in the commissioning and start-up of the physical plant.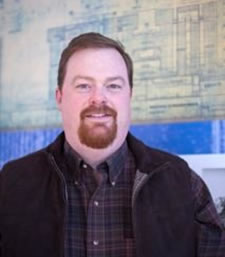 Aaron Andersen
Aaron Andersen is the Director for the Enterprise Systems and Services Division housed in the Computing and Information Systems Lab (CISL) of the National Center for Atmospheric Research. Aaron has over 25 years of experience and expertise in facilities for HPC. Aaron oversees cybersecurity, networking, enterprise infrastructure and the computing facilities at NCAR. He was the lead Project Engineer for the NCAR Wyoming Supercomputing Center (NWSC) design and construction effort. With an education background, both in mechanical engineering and computer science he is able to bridge the requirements gathering and communications gap often found between facilities professionals and their counterparts in computing.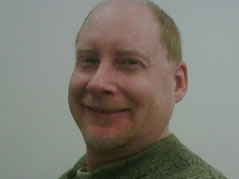 James VanDyke
James VanDyke is the Computing Support and Monitoring Operations Manager for the NCAR Wyoming Supercomputing Center (NWSC). He is a senior network engineer and has an extensive background in physical network design/construction/operation, programming and API interfaces, database design and project management. He was also the lead design engineer for the network and building technology system for the NWSC.
Important Travel & Meal Information:
7×24 Exchange Rocky Mountain will be providing complimentary meals, and tour bus transportation to and from the NWSC facility.
Attendees choosing to take advantage of the tour bus will be required to meet at: Walmart Supercenter, 200 W 136th Ave, Westminster, CO 80234. Please do not be late or the bus will leave without you.

If you choose to use private transportation, On-site parking is available at the Center, requiring arrival at 11 m. Attendees are required to check in at the security desk.
Lunch
While registering, please indicate if you have any dietary restrictions (peanut allergy, gluten/celiac) or food preferences (vegetarian) for you or those you are registering so we can make necessary preparations.
Agenda
[8:30AM – 9:00AM] – Bus Loading @ Walmart Supercenter, 200 W 136th Ave, Westminster, CO 80234
[9:00AM – 10:30AM/11:00AM] Travel – For those driving to the site, please be at the data center to gain access in/around this time.
[11:00AM – 12:00PM] Lunch & Presentation [ASSIGNMENT: Options Lunch? Possible need for tables and chairs depending on the number of participants]
[12:00PM – 2:00PM] Facility Tour
[2:00PM] Bus Loading & Departure / Re
[3:30PM] Arrival at Walmart Supercenter, 200 W 136th Ave, Westminster, CO 80234
We hope you can make it…it's gonna be great!!
Here's some additional information on NCAR and the NWSC site…
NCAR Information: https://ncar.ucar.edu/
NWSC Visitor Center: https://nwsc.ucar.edu/visitor-center
TICKETS
$50.00 Non-Member Ticket